I made these great muffins last week, that I thought I would share. They actually started as a pumpkin bread recipe, that I adapted into these muffins. I had a large can of pumpkin, and made a loaf of pumpkin bread. I also made a single-pie recipe of pumpkin pie filling, to use in making 6-dozen mini pumpkin pies. Then, I had 1/2 cup of pumpkin left over... and I got creative and made this recipe up!
I did have some beautiful photos of my yummy muffins to share... but as I was downloading photos from my camera into the computer, the memory card decided to tell me that it was empty! Soooo frustrating when that happens! That is why I am always encouraging people to download their photos often!!!!
Yesterday and today my kids had writing celebrations at school. It was great because my parents are visiting from Arizona, so they got to go to school, too. In fact, we had scheduled in advance for Grampa Jack to make a presentation to Jacob's class yesterday all about his former career as a firefighter! Of course we took a lot of pictures. Sadly, those classroom photos are lost forever due to my recent camera glitch. I am thankful that I only lost those two days, and not any other pictures. I am glad I didn't lose weeks, or months of photos. Just because a memory card holds hundreds of picures, doesn't mean you should fill it up! So, please, please, please.... back up your photos often!!!!
Ok, here is the awesome recipe!
Autumn Bran Muffins
Makes 24 muffins, or 48 mini muffins
Dry Ingredients:
2 cups flour
3/4 cup bran (I use a combination of 1/2 wheat bran & 1/2 oat bran)
2 teaspoons baking powder
1/2 teaspoon baking soda
1 teaspoon salt
1 teaspoon cinnamon
1/2 teaspoon nutmeg
Wet Ingredients:
3/4 cup sugar
1/4 cup soft butter
2 eggs
1/2 cup canned pumpkin
1/2 cup applesauce
Add Ins:
1 cup chopped nuts
3/4 cup pineapple tidbits
3/4 cup dried cranberries
Preheat oven to 350 degrees. Butter muffin pans, or line with paper liners. Sift together the dry ingredients. In a separate bowl, cream butter and sugar together; then add eggs, pumpkin, applesauce, and milk. Add dry ingredients to the wet ingredients, stirring until combined. Mix in nuts, pineapple, and dried cranberries. Drop by spoonfuls into muffin tins. Bake until browned on top and toothpick tester comes out clean: 25-30 minutes for muffins, 15-20 minutes for mini muffins.
These were so yummy! I made mini muffins, which everyone loved. And, since they are very low fat, I didn't feel guilty about adding a little bit of butter to mine when I ate them.
For more great pumpkin recipes, check out
Bridget's
beautiful blog!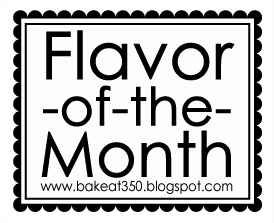 I am also linking up with Jen's Tasty Tuesday!!!